Welcome to Prenatal Universe 3D Ultrasound in Tacoma, WA
There is no greater miracle than seeing the beginning of a new life. At Prenatal Universe, we're proud to offer the most technologically advanced   pregnancy 3D Ultrasound and 4D Ultrasound imaging services available in the Tacoma-Seattle metropolitan area and throughout Washington State.
The accuracy of our Early Gender Determination Ultrasounds is simply unmatched in the entire Pacific Northwest.

Our ultrasound imaging facility is an exclusive provider of the revolutionary NEW High Definition imaging called HD-Live ultrasound technology, which is the latest advancement in obstetrical sonography.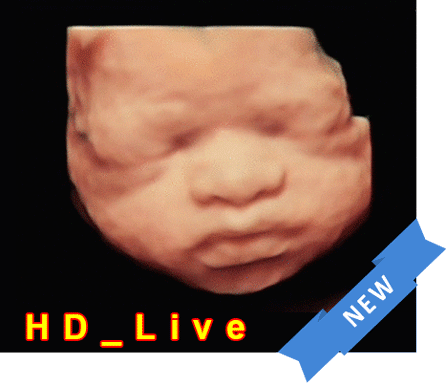 Prenatal Universe is the most respected full-time elective 3D imaging service provider in WA State.
Nearly all Washington state obstetric healthcare providers refer their patients to us for our accurate early gender determination services, as well as to receive a sneak peek of their littles ones using our advanced 3D sonogram technology.
100% Accurate Gender Identification starting from 14 weeks
4D Live Motion Ultrasound
HD_Live High Definition Ultrasounds

Why get a 3D/4D Ultrasound during my pregnancy?
Being an expectant parent is an exciting time filled with much anticipation. Are you anxious to find out the sex early and start shopping for boy or girl clothes or just cannot wait the whole nine months to see your little one's first adorable smile?
Are the regular 2D ultrasound profile pictures you received from your early scan or 20-week anatomy not very clear or not a good enough glimpse inside? If yes, this is what we can offer.
Through a combination of cutting-edge methods, employing newest ultrasound technology and the expertise of our professional Diagnostic Medical Sonographers, you can view your unborn baby in amazingly clear detail, receive insights, black/white-2D pictures, and 3D colored images, get to know and met your bundle of joy early, before birth.
You can see your baby's face expressions, movements and the beating of his or her beautiful heart like never before.
Experience the Miracle of 3D Ultrasound
Our lives are full of work and other professional and personal commitments. But there are certain moments which make us leave all our worries behind and help us to soak in joy and cheer.
One such proud moment in a woman's life is when she becomes pregnant and starts to discover the prenatal universe of the pre-birth parenting.
This joy indeed cannot be explained in words as the feeling it provides- is simply awesome.
We encourage prenatal bonding by providing limited diagnostic elective ultrasound scans focusing on creating breathtaking 3D pregnancy ultrasound images and High Definition 4D ultrasound videos, which will bring a delightful reality to your pregnancy experience and create memories that will last a lifetime.
What else can be more exciting than seeing a new life growing inside your womb, meeting your precious little one before he or she comes into this world and welcome a new person to this planet?
To be able to see your child for the first time, to see those dimples and that very first smile, is simply magical.
Call Today for Your Appointment! We are located in Tacoma, WA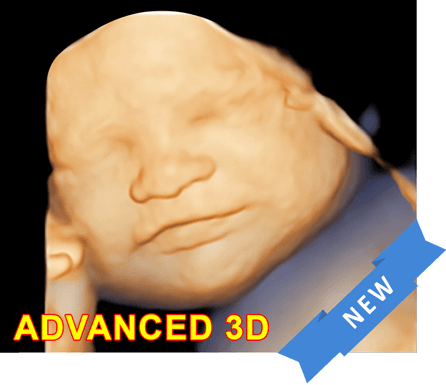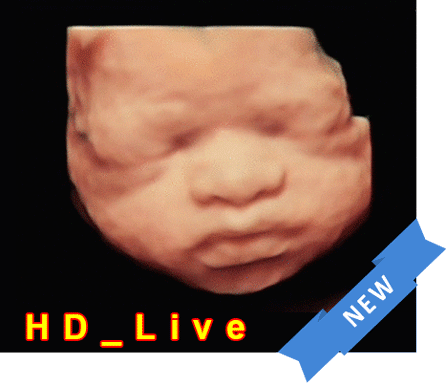 2D, 3D, and 4D Ultrasounds: What's the Difference?
All ultrasound modalities can help you get a glimpse of your baby, and most of them are used by medical imaging centers to make sure your baby is growing strong and healthy.
But the characteristics and the visual appearance of  these images can vary widely from one another: 
•  2D Ultrasounds
When you think about prenatal ultrasounds, you're probably thinking of a 2D ultrasound. This technology is called 2D because it captures flat images of your baby, which are two-dimensional, black and white ultrasound pictures.
The 2-Dimensional Ultrasound modality is the original, classic sound wave technology safely used for decades by healthcare professionals to assess the well-being of your little one at any gestational stage.
2D  ultrasound is the most common of all three types of ultrasounds because it is an excellent screening device enabling medical providers to visualize your baby to calculate your due date, evaluate the internal anatomy, listen and measure the fetal heartbeat, just to name a few.
 A 2D ultrasound uses reflected sound waves to generate an image. Ultrasonic waves are first sent inside the body using a handheld transducer (the ultrasound probe) placed on your abdomen.
The ultrasound gel placed on the end of the probe amplifies this signal (consisting of ultrasound vibrations), and when the sound waves bounce off different fetal structures in the body, the transducer picks those signals or "echoes" back again to be repeatedly processed by the ultrasound machine.
A computer ingergated in the ultrasound system uses the strength of the echo to organize all that information and produce an image of your baby. While regular 2D gray scale ultrasound provides a limited amount of "lifelike" detail, it remains the gold standard and best modality to determine the gender of the baby.
•  3D Ultrasounds
Similar to 2D ultrasounds, 3D ultrasounds also safely use sound waves to create an image, but they employ more sophisticated computer software that transforms the two-dimensional ultrasonic signal into a still three-dimensional image of your baby.
Think of a 2D ultrasound as a "slice"(this is what you see by looking at a standard fetal profile view) while 3D ultrasound uses much more volumetric information to create a complete-lifelike picture,which is sonographically reproduced in 3 Dimentions.
To obtain all the necessary information to create this 3D image, sound waves are reflected at many different angles, and a computer program simultaneously combines all these 2D signals into a vivid 3D imagery. 
Pioneering software accurately reproduces the textures of your baby's skin in a seamless picture. Millions of pixels provide high-resolution details, and the powerful processing takes place in real time – in other words, the machine generates a static 3D image immediately on the screen during your ultrasound session.
While 2D images simply show your baby's internal organs and outline, 3D ultrasounds' sophisticated operations can produce a static picture in full color that shows detailed facial aspects and expressions with a photo-realistic quality. You will be thrilled to see those exact, familiar features the day your baby is born!
•  4D Ultrasounds
Finally, 4D ultrasounds are capturing multiple three-dimensional images over short periods of time and produce a live, real-time streaming of those images on the monitor. Since 4D imaging adds the element of real time to the process, the time is treated as the 4th dimension.
In essence, 4D ultrasounds are transforming static 3D ultrasound pictures into a dynamic 4D full-motion video, which adds an incredible anatomical realism letting you observe what your baby is doing momentarily, without delay.
Scientifically, 4D ultrasounds acquire multiple sets of 3D volumetric data within a continuous time frame that are aligned chronologically. 4D ultrasounds also use advanced computer software to rapidly process enormous amounts of data to turn what was once a flat, 2D picture into a short, four-dimensional video of your baby in real-time.
Getting the chance to glimpse your baby moving in the womb is a fantastic experience and the most moving experience during your pregnancy.
With the added dimension of movement, 4D ultrasounds can be an incredibly bonding experience for expectant parents with their unborn little ones.
 Depending on what your baby is up to during the exam, you might be able to see them kicking, yawning or sucking their thumb. 
Recent technological advancements have enabled us the development of 4D ultrasounds producing videos up of up 40 frames per second or even higher – that frame rate is common in movies and video games!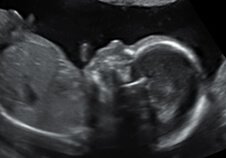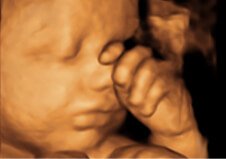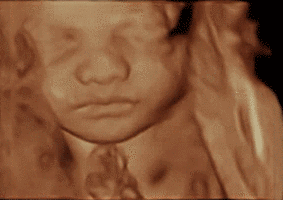 Come Check Out Our New HD_Live Technology
At Prenatal Universe, you'll experience a truly cutting-edge HD-Live ultrasound thanks to the Voluson E8 technology. This machine seemingly illuminates your baby in crystal-clear resolution, allowing you to watch your baby move, smile, blink, or yawn.
HD-Live technology lets the ultrasound technician adjust the intensity of up to three "lights" using a virtual light source that illuminate the view your baby, enabling you to see even the finest details.
Our Voluson E8 Speckle Reduction Imaging (SRI) technology integrates the full power of  High Definition Ultrasound Imaging and lets you see the details of your baby's soft skin, facial expressions, shadows, and real-time movement.
HD_Live 4D ultrasounds can be a very emotional experience because of the high quality and lifelike images you'll see, almost as if you could peek into your womb with a flashlight.
This state-of-the-art technology was only a dream just a few short years ago, but today, it's treasured by countless expectant parents.
!New!

Advanced 3D From GE Healthcare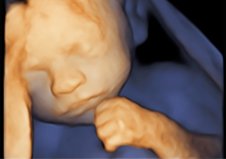 !New!

HD_Live
Static Image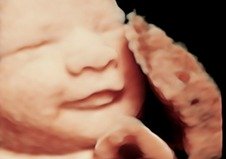 !New!

HD_Live
Virtual Light Source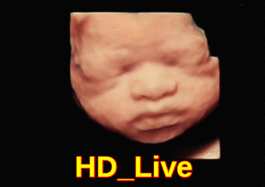 Our machine can produce high-definition 4D videos up to 40 FPS – some of the highest framerate currently available – all displayed on our huge curved 4K HDTV television monitor.
This ultrasound technology features a high CPU with parallel processing – meaning images are more detailed, videos are higher quality, and everything is produced in real-time with minimal lag.
HD-Live employs powerful new rendering methods that calculate the way light propagates through tissue, especially effective in creating an amazingly realistic perception of image depth when displaying your baby's face and the texture of your baby's soft, delicate skin. 
HD-Live also features revolutionized speckle reduction, which clears up a common interference pattern seen in regular 2D and 3D ultrasounds and given favorable position of the baby-yields a flawless result.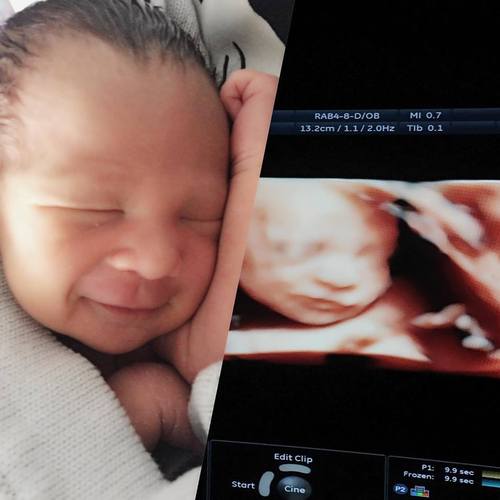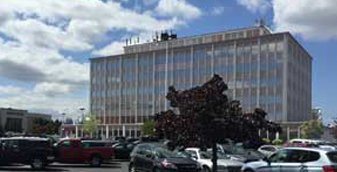 In The Tacoma Mall Office Building
Our Office is on the "G" Floor
Our Suite Number is 30-05